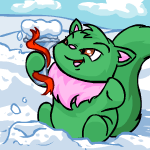 Pets

– Jan 2k5


Create a Pet
Neopets :: Pet Central

noctalis :: Pets




Select a species and/or colour from the drop-down boxes below. To view all the pets, choose one of the four basic colours (Red, Blue, Green, Yellow).

Clicking on the image of a pet will show you all of her poses (Happy, Sad, Battledome), the paint brush will show you all pets of that colour, and the Morphing Potion/Sad Pet image will show you all colours of that pet.


Speckled Acara


Speckled Aisha


Speckled Bruce


Speckled Buzz


Speckled Chomby


Speckled Cybunny


Speckled Gelert


Speckled Jetsam


Speckled Kacheek


Speckled Kiko


Speckled Lenny


Speckled Meerca


Speckled Moehog


Speckled Mynci


Speckled Nimmo


Speckled Pteri


Speckled Ruki


22nd Nov 2k4



Speckled Shoyru



Speckled Techo


Speckled Tonu


Speckled Uni


Speckled Usul